Just a note…I have missed sharing this space with you all. So through prayer and planning, my goal is to post here twice a month. I hope you are blessed.
Where Joy is Found
You [the LORD] reveal the path of life to me;
in your presence is abundant joy;
at your right hand are eternal pleasures. Psalm 16:11 CSB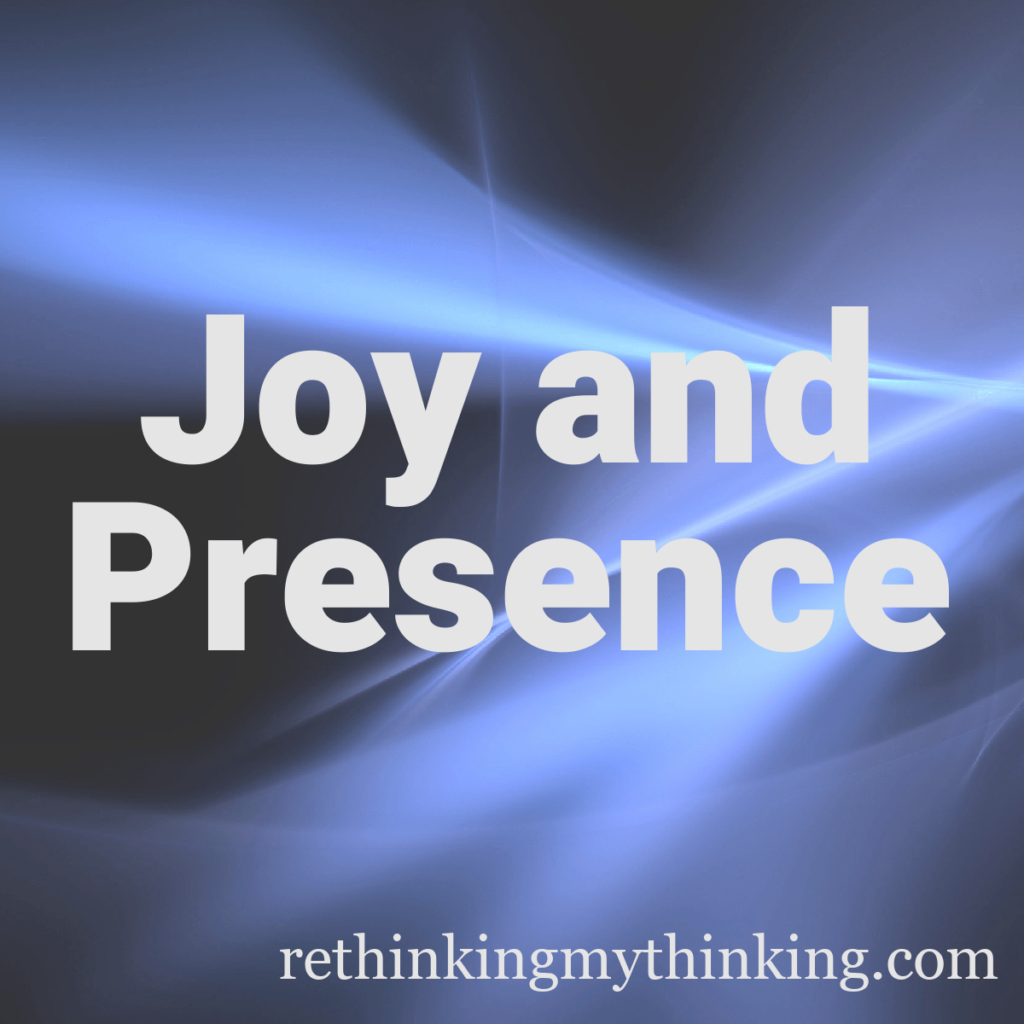 Familiarity breeds contempt. At least that is how the saying goes. I think sometimes familiarity breeds complacency.
We see it happen in marriages. Husband and wife get so used to having each other in the room they forget. They forget what it was like at the beginning of their relationship. The time when he would walk in a room of party they attended together, and the gravity of the room shifted. Her eyes sought him, she just wanted to be near him. If they couldn't be together, they would call or text or even – GASP – write each other. Together they were stronger, more alive, full of excitement, hope, possibility.
As believers we have the Holy Spirit living inside of us. That means God's presence is available to us at all times. And Psalm 16:11 says that in God's presence is abundant joy. Other versions say fullness of joy. In God's presence we have access to joy that is unshakable. Unshakable because God does not change or shift.
The problem is that we as believers lose the wonder of the presence of God. Much like old married couples forget the joy of each other, we lose sight of the joy of God. We get comfortable saying that God is all-powerful but fail to wonder at His might. We say assuredly that God loves us, but we forget that while we were God's enemies His love never wavered. We claim to know that God can do more than all we ask or imagine, but we become hopeless over some situation. We get all worked up over things going "wrong," but do not see the irony in claiming we believe that God is sovereign.
Maybe it is time for us to ask God to show us Himself again. Perhaps we need to spend time marveling at His greatness, love, grace, faithfulness, power, sovereignty. When we see who God anew, joy begins to well up again. This is not a magic spell or a get joy quick scheme. There are times when we may not be experiencing joy and so we need to ask God to help us experience His joy. We need meditate on who He is and what He has done for us. As we worship, praise, and thank Him, we become more keenly aware of His presence. In that posture joy is likely to come.
So this week I am going to focus on the presence of God in my life by spending time daily worshiping, praising, and thanking Him. Will you join me? What do you think keeps us from experiencing the joy of the presence of God?