"Unstable snow," my friend and expert snow-shoer hollered over her shoulder.
I grinned as the snow sunk an inch under the weight of my next step. I began to take baby steps to prevent myself from doing the splits should the snow truly give-way. The snow glittered in the sunlight as a mountain in the distance stood proud and tall.
I stopped and snapped a picture. The view of God's handiwork took my breath away.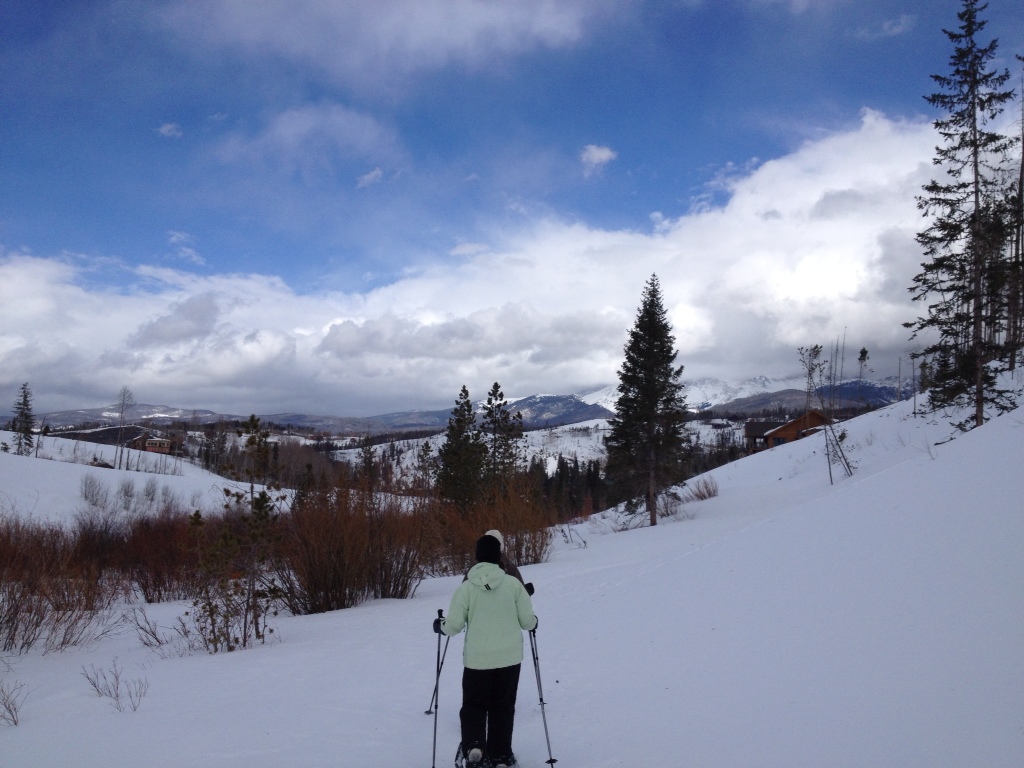 Then it happened. Right after I put my phone back in my pocket. My right foot slipped and sunk in snow deeper than my knee. Snow burried my right leg and I fell back on my rear end.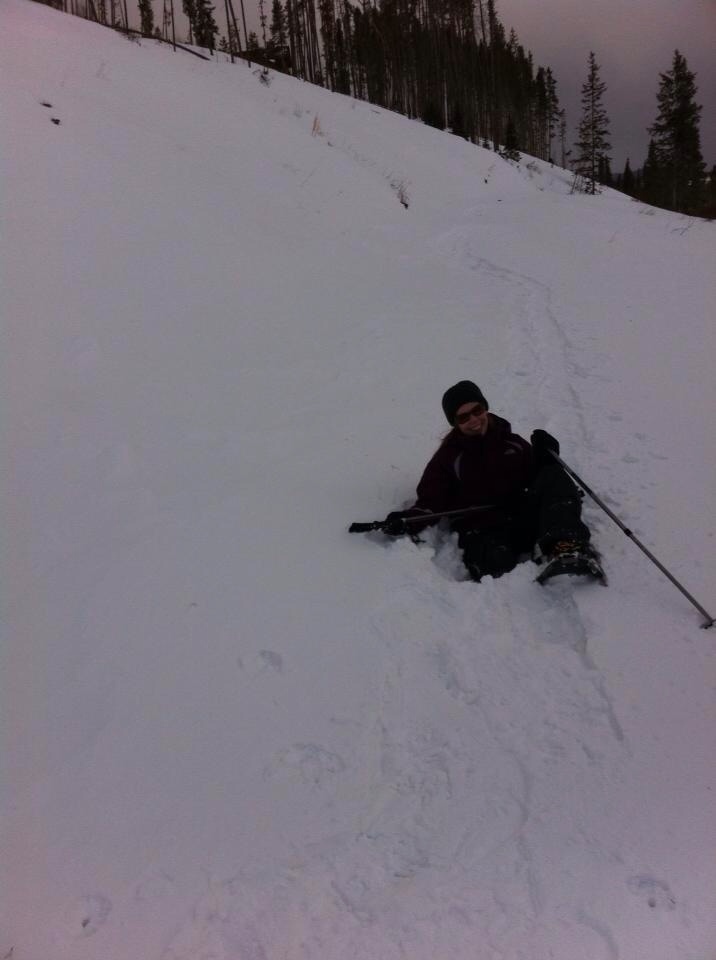 After a good laugh and time for my friends to snap some pictures. I had to figure out how to get out of the snow. So I used my knee to break loose the snow covering my leg and stood up.
I'd heard of unstable things before but not snow. After my snow shoeing experience I learned a few things.
Snow shoeing is great fun. I want to do it again.
Sometimes it helps to use you poles to check for unstable areas so you can avoid them.
Sometimes unstable areas sneak up on you even if you are treading carefully.
Often God will give you ideas about how to get out of a hole you have fallen into. You only have to pray and wait for His guidance.
Do you have some unstable areas in your life? Were they unexpected? How has God helped you naviagate the unstable times in life? I hope to hear from you.
This is This Really Got Me Link-up time. I can't wait to read your post.
Loading InLinkz …